LAUNDRY SINK
FEATURES
Wash board
Deep washing well
Standard sink drain
Accommodates deck mount faucet
System
25″ x 21 1/2″ x 15 1/3″ – SE2522ARWT
Whirlpool
4 adjustable whirlpool jets, 1 suction, 1 air control, ¾ HP pu mp, on-off air push button.
Shutoff Valves: When and Where to Select a Butterfly Valve, a Gate Valve, or a Plug Valve
As their name suggests, shut-off valves are designed to ultimately stop fluid flow or throttle it back to achieve desired flow parameters. These mechanisms serve a vital role in system function and are all too often overlooked when it comes to essential components.

All shut-off valves are built to stop or slow water at a specific point in a pipeline. However, variations in flow rates, pressure, pipe diameters and fluid properties all play a role in determining the design of valve needed. With various styles of shut-off valves available, becoming knowledgeable in each one and their intended uses will help you decide which valve is correct for your application.
Butterfly Valves
Butterfly valves are recommended only for clean fluids, like potable water. They are not suggested for slurries or when grit or solids are present in the fluid stream due to the disc sealing system.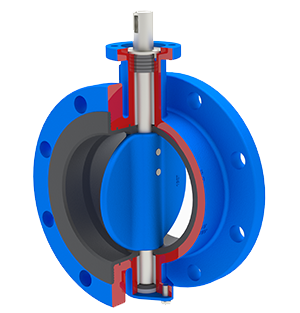 A butterfly valve is frequently used for flow regulation and fluid stoppage in large-diameter pipes. They are very compact with few internal parts and are relatively inexpensive. The internal components consist of a disc or plate that is positioned in the center of the valve. A shaft attached to the disc runs through the valve centerline body casing and is extended
<–CLICK HERE to read more –>
TEST YOUR SALESMANSHIP

Win a $25.00 gift card for being the first person to answer correctly
When beginning your presentation to the prospective customer, the most effective way to convince them about your product/service is to:
How Roth Tanks are Made
BBUP Power Inverter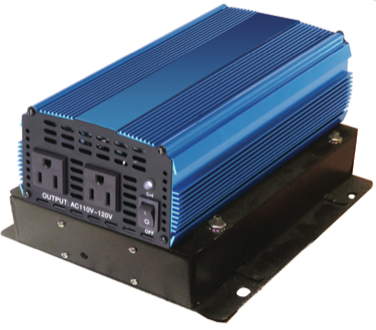 The BBUP 900; 1500; & 2300 Inverters Automatically Convert Battery Power To Run Your Standard 115V Pump. No Secondary Pump Required.
Features / Benefits
Automatically Switches To Battery Power / Provides Full Pump Performance
Primary Pump Runs On Battery Power / Do Not Need A Second Pump
Proper Sized Inverter Will Run Two Pumps
Indicator Lights For Mode Of Operation
SSPMA Certified / Certifies That Pump Meets Industry Standards.
TODAY'S BLUE COLLAR LEADERS AND MANAGERS
Why Experiencing Pain is Your Next Gain as a Leader
We all experience pain in some form or fashion. But what you may not realize is that these pains are the key to your ultimate success! You cannot win without failure. So instead of wallowing over the growing pains, make them work in your favor.
Types of Bad Experiences
Each experience we go through will cause us to feel a variety of emotions, sometimes good, but also sometimes bad. You could feel disappointment
<…READ MORE…>
Visit GroupOne Northeast website or call our office 800-825-1330 for more information
Using The Basco Parts Store
Have you checked out our new Parts Store? The parts store provides an improved customer experience and allows your customers to easily purchase our popular cleaning products, tapered fillers, and replacement wear parts. If your customers need any replacement wear parts, send them over to the Basco Parts Store!
Find Your Perfect Door
Are your customers wondering which Basco door is perfect for their space? Look no further than our Find Your Door tool! This tool lets you find the right door for your space by filtering by shower type, opening type, door type, and frame type. Try it out today!
Product Feature – Dresden Panel, Swing Door, & Panel Shower Door
The Dresden panel/door/panel shower door is a modern-day masterpiece that sets the standard for solid strength and simplicity. The entire Dresden series is breathtaking with its majestic lines and contemporary, clean design – perfect for a new escape.
Door swings in and out
Fits opening can range up to 96-inches wide
Shower door height can go up to 96-inches
Maximum door width is 36-inches
Available with a header (DREH-925) or without a header (DREN-925)
Upgrade to pivot hinges with no header (DRENP-925) for the most frameless appearance