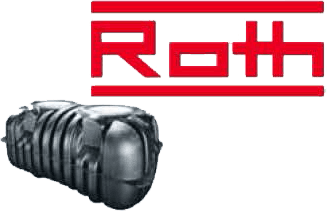 Roth specializes in environmentally-friendly products that produce Septic, Cistern, Rainwater Collection and Oil Storage Tanks.
The Roth MultiTank is the first tank of its kind. It can be used for water cistern, pump, holding, rainwater or septic tank. This is possible due to its special construction of an inner layer of FDA approved virgin HDPE, two inside layers of PE for improved stability, plus one outer layer of black and UV-stabilized PE.
Not only is it special in terms of its construction, it also has the best warranty the industry has to offer: lifetime corrosion protection and 5 years of labor insurance coverage (see warranty for more details).
BMI is a Master Distributor of PVF (pipe, valves and fittings) commodities to the North American plumbing, industrial and HVAC (heating, ventilating and air conditioning) markets. 

◾Quality products, great customer service, high fill rates and mistake-free

shipments are our trademarks

◾In business since 1972, doing business in the USA since 1999

◾Distribution center in the Cincinnati area:

21,000 square feet warehouse
LASCO Fittings manufactures Schedule 40, Schedule 80 and DWV to strict industry standards with an earned reputation for product quality, innovation and technical leadership.
Customers of LASCO Fittings can rely upon a product used by millions of contractors worldwide. For over 65 years we have provided the products necessary to reliably transport liquids from source to application. Designers know the commitment LASCO has to providing trouble free products and services.